[BRANDING para a HUMANIZE]
PT/BR

Em 2019 recebemos o desafio de dar vida a nova identidade visual do consultório odontológico. O grupo é formado por mulheres especialistas em diversas áreas voltadas aos cuidados bucais e também com o apoio de profissionais de psicologia. 
O desafio desse projeto está ligado a contornar o medo, apreensão e o sentimento de frieza que o segmento carrega. Nossa estratégia nasceu a partir de estudos que comprovam a influência das cores no estado psicológico dos pacientes em ambientes hospitalares, somado a um tom de voz cuidadoso e menos técnico.
O resultado foi uma identidade visual simpática, tranquila e muito especial pra nós. 


As cores curam. Humanize!

-

[BRANDING for HUMANIZE]

EN/US

In 2019 we received the challenge of bringing the new visual identity of the dental office to life. The group is formed by women specialists in several areas focused on oral care and also with the support of psychology professionals.
The challenge of this project is linked to escaping the fear, apprehension and feeling of coldness that the segment carries. Our strategy was born from studies that prove the influence of colors on the psychological state of patients in hospital environments, coupled with a careful and less technical tone of voice.
The result was a nice, smooth and very special visual identity for us.
Colors heal. Humanize!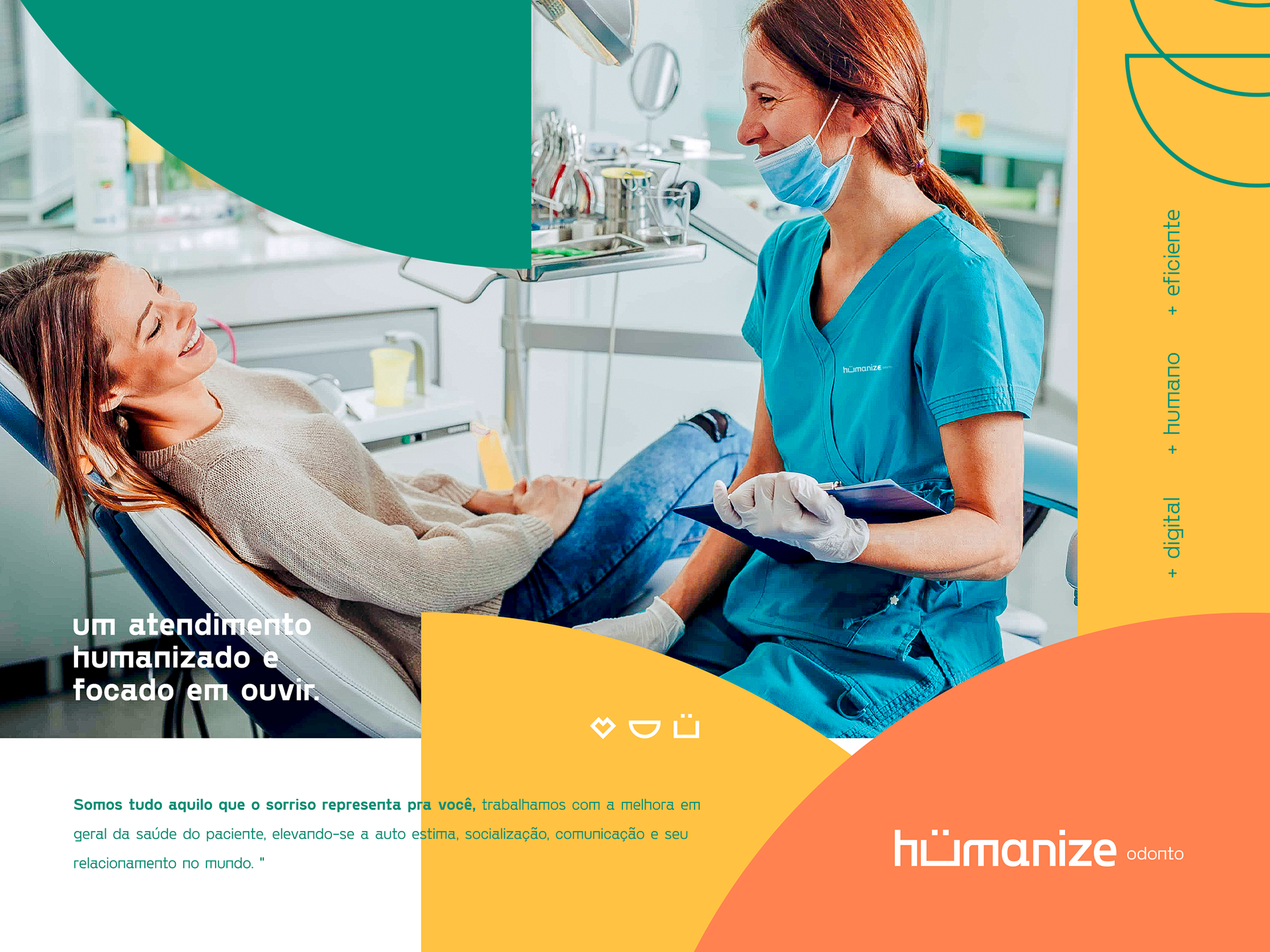 Obrigado!
/ Thank You 
 a branding project by yeah cc